Baplan
Ben Caplan's Lincoln Center Fever Dream
5:45 pm: Monday, January 27th 2020: I can't remember the last time I was as stressed and anxious as I was this past Monday, standing in the backstage stairwell of the Bruno Walter Auditorium at Lincoln Center. After six months of waiting, finally it was time to put up or shut up.
And I almost felt like passing out.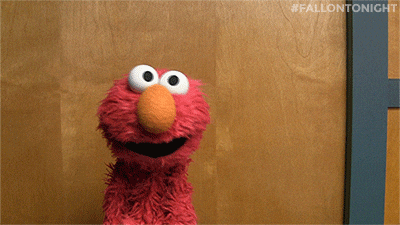 Let's go back a little bit:
---------------------------------------------------------------------------------------------------------------
11:30 pm: Wednesday, May 28th 2019: I was in Towson, Maryland (most likely watching Pawn Stars or whatever was on Food Network at that hour) in the basement of my mother's house, as I was down to visit her over the holiday weekend and snag a car to use for my upcoming French Woods summer (if you don't know about French Woods, that's a longer blog post for a different day). My phone rang. It was my friend/frequent collaborator Jen Sandler. I normally won't pick up the phone that late at night/I don't want to pick up the phone that late at night, but tonight, I felt compelled to pick it up. I was greeted with Jen's trademark fast-talking-because-she's-excited. I can't remember the conversation perfectly, but in my mind, it went something like this:
Me: Hello?
Jen: Heydoyouhavetimetotalk?
Me:...It's 11:30, and I'm in Baltimore watching (most likely Pawn Stars or whatever was on Food Network at that hour) so sure, I have time to talk.
Jen: So I've been emailing my friend John Znidarsic who does the Broadway's Future Songbook series at Lincoln Center. He has a slot open in January and I want to pass along your name to him because I think this would be perfect for you!
Me: Wait, really? That sounds amazing! Please feel free to pass along my name. Do you really think this can happen?
Jen: Oh absolutely.
Me: Thank you so much, Jen!
Jen: You're welcome! If this ends up happening, I'm taking full credit.
Me: Fair enough...
After driving back up to the city two days later, I got out of the car and took a conference call with Jen and John. And we were set for January 27th.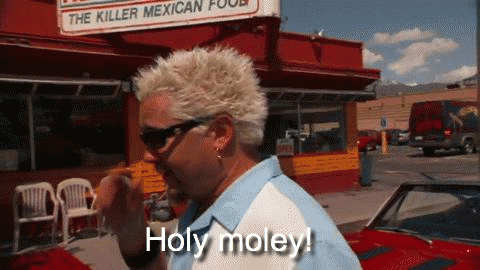 ---------------------------------------------------------------------------------------------------------------
Evening: Thursday, September 5th 2019
Having returned from French Woods a few days prior, and dealing with getting my life back on track after the summer, I met up with Jen at PJ Clarke's right by Josie Robertson Plaza (the one with the fountain. The big one that everyone associates with Lincoln Center). We talked about the concert, who to ask, what to sing, how much to sing. Then:
Jen: Have you made a post on social media about it yet?
Me: No. I've told a small handful of family and close friends, but nothing huge yet.
Jen: WE'RE LITERALLY RIGHT HERE! We're going to go do a photoshoot once we're finished eating and you're going to make a post.
Me: Fair enough...
So we hit up all of the major Lincoln Center spots: the plaza, the fountain, the front of the Performing Arts Library, and, finally, in front of the Bruno Walter Auditorium, me looking off in the distance because I thought it would look cool and artsy (Spoiler: I was right. It did.) I created a post for Instagram and Facebook, and I hit send.
And my small social media presence exploded.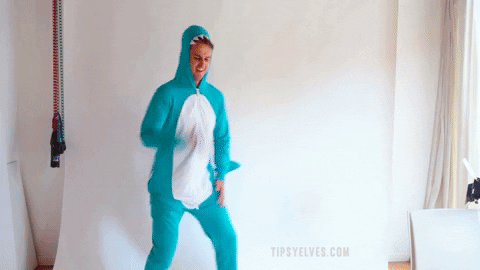 Likes! Loves! Comments! People from all walks of my life texting me with congratulations for something that (I felt) could be absolutely disastrous when all was said and done. And as it did, Jen asked, "Does it feel real now?" "No." I responded plainly. "When it feels real, it will hit me."
--------------------------------------------------------------------------------------------------------------
5:28 pm: Monday, January 27th 2020:
I'm used to working at 54 Below. I'm used to seeing who's bought tickets ahead of time and preparing myself accordingly for the size of the crowd. One of the pluses of the Lincoln Center concert was that it was first come, first serve, free tickets! Now I had a concert anyone could attend, for all of the friends and family who always told me, "I'd love to come to one of your concerts at 54 Below/Studio 54/Club 54/The 54 Place/That Cool Basement/[insert name people use because they can't remember 54 Below], but it's just too expensive." Finally there was no reason for people to not show up!
...Except
...What if they just don't want to show up?
Before the doors of the house opened, I stood in an empty auditorium of 202 seats (with one random red chair in a sea of aqua seats) and through all of the other stresses I had dealt with related to this concert, it hit me then and there, at 5:28 pm: What if people just don't care enough to come?
As house opened, I stood in the green room in a blur, trying to force organic smiles in pictures and feeling like there were weights pulling down on the corners of my lips. I tried to occupy myself, racing around to all of my performers, seeing if they were doing well before the show, answering each person who asked me, "Ben, do you need anything?" with my go-to response: "A Xanax and maybe an entire bottle of wine." Finally, I felt compelled to duck backstage to peer from behind the wall in the back of the stage, built perfectly to see the entire audience while they can't see you. And I looked. Maybe I shouldn't have looked, but I did.
And at 5:45 pm on Monday, January 27th 2020, in the backstage stairwell of the Bruno Walter Auditorium, I stood shaking in anxiety, gratitude, and a touch of low blood sugar as I gazed out upon a sold out Bruno Walter Auditorium.
Then, after getting myself together back in the Green Room, I walked to the same backstage spot, gazed out upon the same crowd of family and friends, heard John Znidarsic call my name.
I took a breath. And out I walked. And finally, it hit me.
Photo by Rebecca Michelson
---------------------------------------------------------------------------------------------------------------
10:30 pm: Monday, January 27th 2020:
I sat in the back of PJ Clarke's, three glasses of wine into the evening. And when people talk to me after a show, congratulating me on a great performance, I honestly can never really process what they're saying in the moment. I always feel so overwhelmed by the fact that they've even shown up. And here I sat, reflecting with my third glass of Sauvignon Blanc in hand, of everyone who had come out to see me perform: friends from high school, friends from college, friends who I've known since middle school coming up from Pennsylvania, former roommates who I hadn't seen in a long time, some of the most wonderful kids I teach, colleagues from all sorts of shows and concerts, family from far and near as well as people who are aunts and uncles to me (I don't care what science says. Ben Caplan Mishpucha Law dictates they're family) and everyone in between. It wasn't the wine talking when I said to myself out loud in my cab home, "I'm one lucky guy."
---------------------------------------------------------------------------------------------------------------
The actual evening? That's a post for another day very soon. But for now, I leave you with this: Thank you to every single one of you who came out and those who contacted me wishing me luck and congratulations even though they couldn't come. I am forever grateful for your support and encouragement.
I love you all and there's not a damn thing you can do about it.
Ben